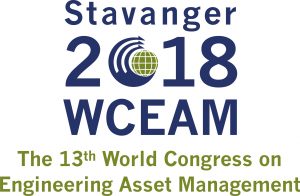 "Engineering Assets and Public Infrastructures in the Age of Digitalization"
The World Congress on Engineering Asset Management (WCEAM) is the Annual World Congress of the International Society of Engineering Asset Management (ISEAM). The Congress is well attended by Global experts of diverse disciplines related to Engineering assets and Public infrastructures. They represent both Public and Private sectors from various parts of the World.
Over the years, the WCEAM event has created a strong Professional environment for:
Advancing the body of knowledge in Engineering Asset Management (EAM),

Strengthening the link between industry, academia and research,

Promoting the development and application of research, and

Showcasing state-of-the-art technologies in engineering and asset management.
It is truly a global interactive event where recognized academics and researchers present their state-of-the-art achievements and findings, as well as where leading industries and Technology & service providers will showcase applications and state-of-the-art technologies. Distinguished Keynote speakers present the latest developments in the Field from diverse sectors.
WCEAM 2018 is Hosted By:

The Cluster on Industrial Asset Management (CIAM), University of Stavanger, Norway
The Cluster on Industrial Asset Management (CIAM) is a University-Industry Collaborative competence cluster within the field of Industrial Asset Management. It is a knowledge-based cluster for experience sharing, learning, and innovation in Education and Research & Development. It is based in the University of Stavanger (UIS) and in the Rogaland region, the Oil capital of Norway.
CIAM, with the aim of creating co-values by 'being smarter together' for innovative performance, takes an integrated multi-disciplinary approach. It focuses on making industrial production, manufacturing, process, and infrastructure assets more cost effective, safe, and efficient, through enhanced learning and innovation.
The Cluster is fully funded by Industrial partners from the Public and Private sector. Current partnership structure represent, Asset owners and operators, Service and Technology providers, Authorities, and Research & Educational institutes. The activities are performed on a non-profit basis.
For more information; CIAM – Cluster on Industrial Asset Management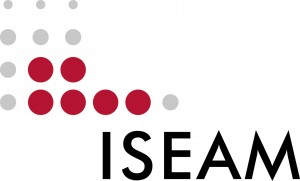 The International Society for Engineering Asset Management (ISEAM)
The International Society of Engineering Asset Management (ISEAM) is a multidisciplinary professional learned society dedicated to the development and recognition of Asset Management as an integrated and important body of knowledge.
The Society provides thought-leadership and influence on a global basis to coordinate the discipline's advance with academics, practitioners, and policy makers in the trans-discipline of Engineering Asset Management.
For more information; Iseam – International Society of Engineering Asset Management
In Collaboration with: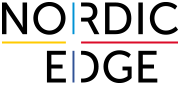 Nordic Edge Expo
Nordic Edge is a not-for-profit company owned by private companies working in close cooperation with municipalities and city administrations to promote solutions for smarter cities and communities.
Nordic Edge aims at being the most important arena in the Nordics for knowledge exchange and inspiration to creators of smarter businesses, smarter homes and smarter cities. By bringing together the best thinkers and the best doers, Nordic Edge Expo will be a not-to-be-missed arena for ideas exchange, inspiration, insights and action. It offers a comprehensive marketing and communication platform for showcasing solutions for smart cities and communities. The Expo is where exhibitors meet decision makers from cities and municipalities, change-making companies, startups, smart technology providers and investors.
For more information; Nordic Edge Expo